Program Overview
The Director of Care role in Long Term Care requires strong leadership skills to navigate the changing needs and complexity of this specialized care sector
Learn to build and lead high performing teams through the Director of Care Certificate in Clinical Leadership. Demonstrate your commitment to continuous improvement and complement your clinical skills and knowledge.
Overview:
The Director of Care Certificate in Clinical Leadership was designed with industry long-term care providers and is instructed by expert faculty. The Certificate focuses on development of leadership competencies for the Directors of Care (DOC) to ensure the delivery of high quality accommodation, care, and services to clients and families. This program teaches and mentors the DOC to become a confident leader.
What are the roles and duties of a Director of Care (DOC) of a Retirement Home or Nursing Home?- In this video Chris Irwin (@MofSuccess) Program Director of our Director of Care Certificate in Clinical Leadership defines the role of Director of Care (DOC) within the Long Term sector
How You Will Benefit:
Attract, motivate, retain and develop teams for point-of-care healthcare providers
Communicate in ways that promote a culture of trust, recognition, transparency with clients and families, staff, peers and management
Career development for nurses and other service providers
Coach and mentor for large, high impact inter-disciplinary teams
Improve the quality of care and services
What You Will Learn:
Effective leadership and how to engage with team members
Evidence informed practice and knowledge of clinical programs
Nursing leadership best practices
Collaboration (reach out to the right resource)
Self-reflection
Who Should Take This Course:
New and existing Directors of Care
Assistant/associate Directors of Care
RNs looking to transition to Associate Director of Care or Director of Care positions
Program Content
Format
Module based, on-campus, at York University in Toronto, Ontario
The Action Learning Project portion of the certificate will be mentored online with in-class project work time
All course learning materials are supplied
Module
Topic
Prepare to learn: Day 1

Learning Inventory; Self-reflection

Module 1: Day 1-2-3

Leading at your organization, Learning Together
Best Elder Practices; Employee Engagement; Verbal and non verbal communication skills; Having difficult conversations ; Learning inventory

Module 2: Day 4-5-6

Inquiry, Monitor and Improve Performance,  Negotiation, Stakeholder Management; Change and Innovation; Quality, Quality Improvement; Resident/Family; Engagement; Courage and Renewal

Module 3: Day 7-8-9

High Performing Team – Conflict, Coaching and improvement; Leading in complex situations; The strategic differences between management and leadership, delegation; Collaborative Decision making

Module 4: Day 10

Action Learning Project Presentation
Faculty
Deborah Tregunno - R.N., PhD
Program Director, Associate Professor - Queens University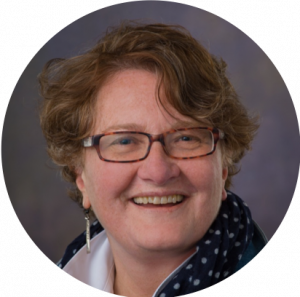 Deborah Tregunno is Associate Professor, School of Nursing, Queen's University. She holds a PhD (Health Policy, Management and Evaluation) from the University of Toronto, specializing in the field of organizational behaviour and performance measurement.  She completed post-doctoral work in the Faculty of Nursing, University of Toronto, and is the recipient of a Ministry of Health and Longterm Care (MOHLTC) Senior Nurse Research award (2009-2011). Prior to her academic career, she held a variety of clinical and managerial roles, and developed extensive knowledge and competencies related to the design, management and delivery of health care.
Her program of research focuses on patient safety with a particular interest in the relationship among managerial positions, work environment and the delivery of safe care by nurses and multidisciplinary teams. In specific studies she has explored safety culture, organizational learning and safety failures, non-technical behaviours of obstetrical teams and high risk outcomes using high fidelity simulation, and the experience of internationally educated nurses and the delivery of safe care.
Chris Irwin -Bcomm, MBA
Measure of Success Inc., MBA Program - Schulich School of Business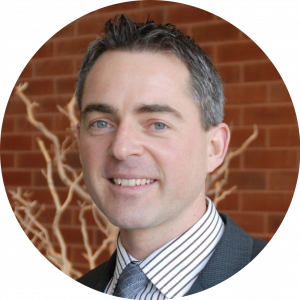 Chris Irwin is a Principal at Measure of Success Inc., a consultancy that partners with organizations to support, monitor and improve performance by clarifying priorities and aligning activity. He also teaches negotiations and stakeholder management in the MBA program at Schulich School of Business." He brings his insights into collaboration as a trainer and speaker with the Supply Chain Management Association (formerly PMAC) and its provincial institutes. Chris has an MBA (Schulich, 2006) and a BCom (McGill, 1994).
He speaks French and Japanese, and lives in Toronto with his wife, three kids and one pug. Chris spent the first years of his career living and working in Japan where he was involved in training and development (skills/language/cultural training and curriculum development), as well as in communication (stakeholder management, writing and translating). This included time at the Disney entity that oversees Tokyo Disneyland. He has worked in the not-for-profit environment, as well as in the private sector in sales/business development and as a consultant. His industry experience also spans Media/Publishing, Financial Services, Health Care and Technology.
Louise Hartley - PhD
Director, York University Psychology Clinic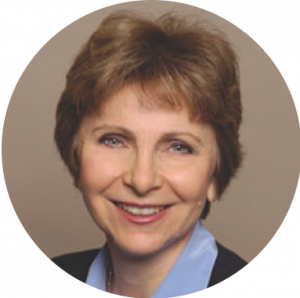 Dr. Louise Hartley is director of York University's Psychology Clinic. She is a registered psychologist and also holds a corporate coaching certificate. Dr. Hartley has expertise in the field of organizational development which includes both individual and team interventions designed to build healthy, engaged work environments. She is a frequent presenter at conferences and is past president of the Employee Assistance Society of North America (EASNA).
Peter Gardiner-Harding
Executive Director/Co-Founder - playsthatwork inc.
Peter is a corporate actor and learning facilitator. He co-founded playsthatwork inc. in 1989 and produces experiential-based training products which bring the spirit of theatrical discipline to business. As well as taking on such traditional stage roles as actor, director and producer, Mr. Gardiner-Harding's theatrical career in corporate theatre has encompassed a variety of projects including writing and performing scripts and characters used in corporate training activities.
Clients of playsthatwork inc. come from academia, construction, financial services, acute & long-term healthcare, insurance, manufacturing, professional associations, professional governing bodies, trade unions, etc. http://playsthatwork.com/company/
Certificate of Completion
At the end of the course, you will earn a certificate of completion.
Failure to attend the course dates and/or achieve the learning objectives as determined by the instructor can result in you not earning the certificate of completion. Refunds are not applicable in this case.
Accommodation
Accommodation Information
Schulich Executive Hotel on Campus
The Executive Learning Centre features:
• 60 executive style guest rooms on 12 floors each with a queen size bed
• Complimentary high speed internet access
• In room coffee/tea maker
• Wheelchair accessible
Call Reservations (416)-650-8300 book on-line: www.elc.schulich.yorku.ca or
E-mail: reservations@schulich.yorku.ca