Program Overview
Program Goal
This certificate program has been developed in partnership with the Ontario Society of Chiropodists for chiropodists to build their skill set of evidence-based and clinically-focused wound care practices. The program provides clinicians, who work hands-on with clients, with up-to-date education on wound care that is relevant to their clinical setting—including assessment approaches, demonstration and practice with current products, and clinical case discussions/presentations.
Program Benefits
The course is designed for working chiropodist who work directly with clients treating wounds. The course will use applied and adult learning principles including case-based studies focusing on clinical realities and specific types of wound etiologies. You will have the opportunity to work hands-on with various wound dressing products and explore clinical cases relevant to your workplace using photos and a template for assessment.
What you will learn:
Consolidate your understanding of the implications of the systems that impact on wound development and healing
Understand the rationale and gain confidence for appropriate wound dressing selection for all types of wounds
Improve approaches to support wound healing outcomes.
Who should take this course:
Chiropodists who are looking for a refresher/review of current wound care practices, or those who would like to develop their wound care clinical skills.
Registration priority is given to members of the Ontario Society of Chiropodists. Please contact us if you are interested in attending the course but you are not a member.
Program Content
Program Details:
The three-day program is designed in association with the Ontario Society of Chiropodists for working chiropodists across various practice setting. The course is delivered using a convenient blended learning format:
Two in-person, classroom days on Friday & Saturday
Three 2-hour evening webinar sessions from 7-9 PM
Program Modules:
Module
Learning Outcomes
Day 1- in class

Review of Fundamentals of Chronic wounds: Cause, Assessment and Treatment
Introduction to Wound Infections

Introduction/objectives (participants)
Skin & the healing cascade
Risk and effect of skin breakdown

Skin Tears
Pressure/ Decubitus Ulcers

Components of wound assessment and treatment (the ABCs of wound care)
Wound infection
Evidence-informed product selection

Day 2 – In class

Wound Infections
Impact of Chronic Disease on Wound development
Lower Limb Chronic Wounds: Assessment, Treatment, Prevention

Wound infection
Impact of Chronic Disease: Diabetes, CHF, PVD, Obesity, etc.
Diabetic wounds/case studies
Venous leg ulcers/case studies
Arterial wounds/case studies
Evidence-informed product selection

Reflection

Self-reflection about learning objectives
Submit cases that may be used for discussion

Webinar Sessions (Three 2-hour webinars)

Wound dressing selection and case examples

Focus on assessment, treatment and evaluation of chronic wounds
2 case discussions per webinar (participants are encouraged to send and prepare to present a wound case)
Patient issues and educational needs
Community of Practice and Resources
Wrap-up
Accreditation
The program uses a professional development format and is non-degree and non-credit. Participants who complete this program will receive a certificate of completion from York University.
Continuing education accreditation from the College of Chiropodists of Ontario. This course is expected to fulfill the required 20 Category A credit hours for the two-year cycle of the quality assurance continuing education program.
Faculty
Rosemary Kohr - BA, BScN, MScN, PhD, RN
Tertiary Care Nurse Practitioner Certificate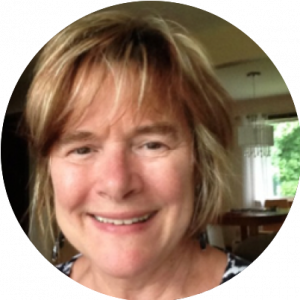 Dr. Rosemary Kohr, PhD worked for nearly two decades as an Acute Care Nurse Practitioner and wound care specialist at the London Health Sciences Centre. She is an Adjunct Associate Professor, Faculty of Health Sciences, University of Western Ontario; teaches in the graduate program, Centre of Nursing and Health Studies at Athabasca University; and developed (in collaboration with Dr. Lori Teeple, MD) the Advanced Wound Life Saving (AWLS) MainProC program for physicians. From 2015 to 2017, Dr. Kohr managed a research grant on Healthy Aging through the University of New Brunswick. She is a registered nurse in both Ontario and New Brunswick.
She has published and presented her work in international, national and local publications and conferences as well as providing educational and consultative support across Canada. For five years, she provided monthly "Wound Care Rounds" through the Ontario Telemedicine Network. She is the Canadian editor/author of the chapter on Skin and Wound Management in the past 3 editions of Fundamentals of Nursing (Potter & Perry Canadian Edition). Her work appears in Lives in the balance: Nurses' stories from the ICU, edited by Tilda Shalof (Kaplan Press, 2009), as well as other international journals. She has a keen interest in Seniors' healthy aging, pain management, in the dynamics of relationships, especially communication, and in the prevention and management of chronic wounds. Dissemination of information, knowledge transfer and uptake in the clinical environment using innovative approaches and electronic technology are fundamental to her work.
Dr. Kohr's clinical research includes evaluation of implementation of best practice guidelines, pain management, wound care and collaborative practice. She has received research grants as well as academic scholarships, and has collaborated on writing a number of successful government grant applications.
For over a decade, Dr. Kohr has provided education and consultation focused in the clinical reality of today's healthcare environment,  through her company, Kohr Consulting (www.kohrconsulting.com) She is the former President of the Canadian Association of Advanced Practice Nurses (CAAPN), and a founding member of the Ontario Wound Interest Group (OntWIG). Dr. Kohr is a Program Director with York University Health Leadership and Learning Network, and has developed and taught workshops through HLLN for over 4 years.
Certificate of Completion
At the end of the course, you will earn a certificate of completion.
Failure to attend the course dates and/or achieve the learning objectives as determined by the instructor can result in you not earning the certificate of completion. Refunds are not applicable in this case.